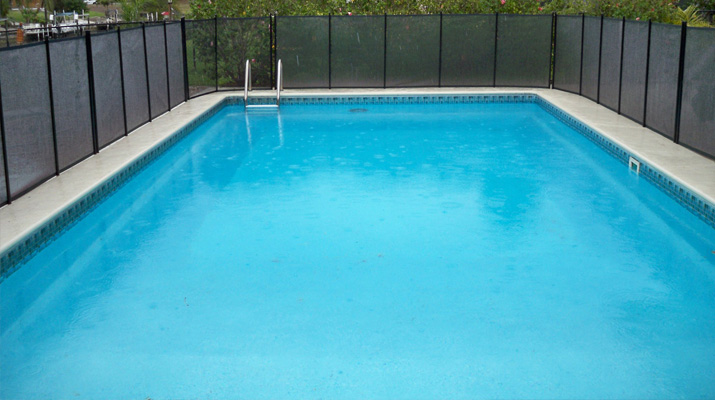 Removable pool fence
Removable fence: Pool Guard removable fence is ideal for an in-ground pool, above ground pool, to secure a lake shore, a Childcare centre CPE, or to secure your backyard of children and domestic animals. This pool fence may be installed on all kinds of outdoor grounds, concrete pavers, wood, stone, asphalt, rock or lawn.
While being removable, the Pool Guard safety fences may be fixed and locked as you wish. It represents an essential benefit such as an adult may remove and put it back easily to access the pool; but our safety pool fences cannot be removed by children, which protect them at all times. Install a Pool Guard Removable Pool Fence for a safe pool.
Durable Pool Fence : Our aluminum posts are anticorrosive, rustproof and completely reinforced. The fence can take a charge of up to 387 lbs per square inch and the support posts are reinforced with inside « X », providing the best impact resistance on the market.
A Pool Guard fence section measures 15 feet. We offer heights of 4 or 5 feet. Aluminum posts are placed every 3 feet. Each section is joined with safe latch spring hooks. When all hooks are installed, it is absolutely impossible to lift or disassemble a post. Its modular may be cut to the desired size. The fence does not need any particular maintenance.